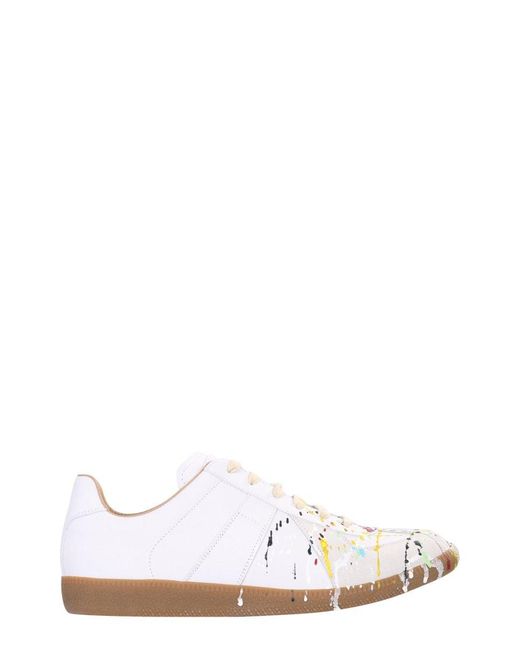 Men's White Replica Sneakers
All shipping & returns info
Free shipping with Baltini on orders over C$200.
Details
Dimensions: Heel: 2.5cm, Sole: 1.5cm 100% Leather, 100% Rubber, 100% Cotton. Made in Italy. Colour: white
From Baltini
Replica Sneakers
Contrasting rubber bottom. Flat laces closure. Leather upper with drop effect multicolor patent. Suede details. Inner elastic band. Leather insole. 100% calf leather. Made in italy.