The 4 Best Brands That Nail the Monogram Trend
Ololade Oriowo, Lyst Editor
If you're bored of racking through your wardrobe of muted palettes and want something cool and classic to refresh your collection, we'll let you in on a secret - the monogram logo is back.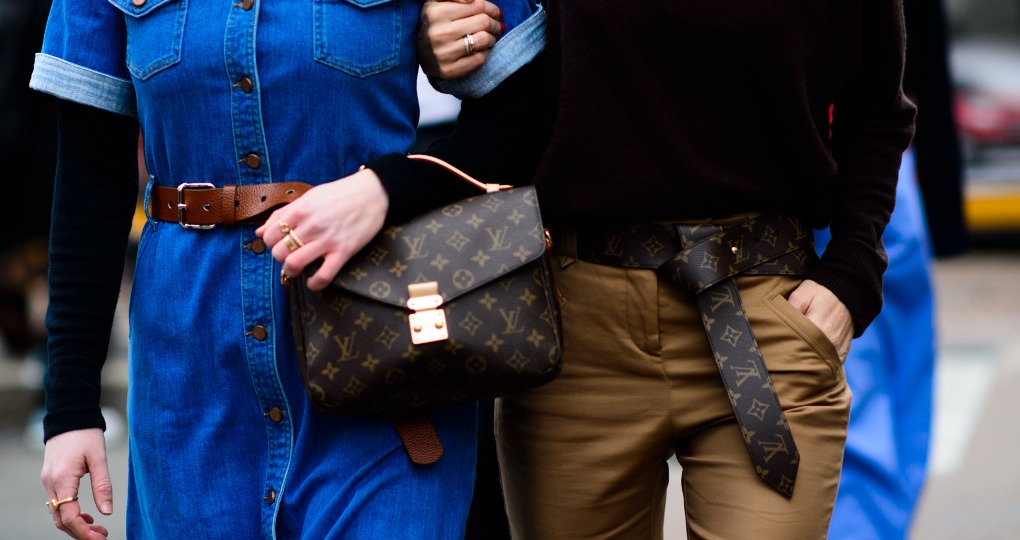 Previously reserved for It-Girls of the 90s and dominating 00s fashion, the monogram designer handbag is making a comeback that every modern woman in the know wants to get her hands on. It's not just handbags that are getting the monogram treatment either. In this trend, you'll find interlocking GGs on stockings and bold logo prints on denim jackets – no surface has been left untouched. So to ensure you're not overwhelmed by all the must-have logo items, here's a guide to our favourites this season.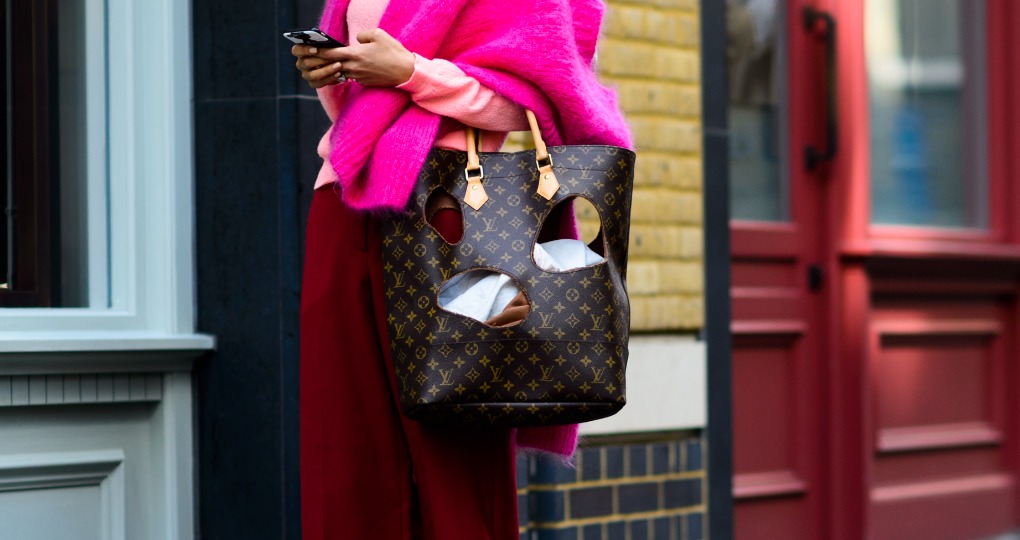 The Louis Vuitton Monogram
Needing no introduction, this is a classic that surprisingly goes with everything. The Monogram Canvas is as unmistakable as it is timeless. Reinvented in a range of colors and embossed in patent leather for the Louis Vuitton Vernis collection, this monogram style is equally at home in the glitz and glamour of Hollywood as it is on the chic streets of Paris. Go for a Louis Vuitton monogram pochette to add a subtle touch of the trend to your look.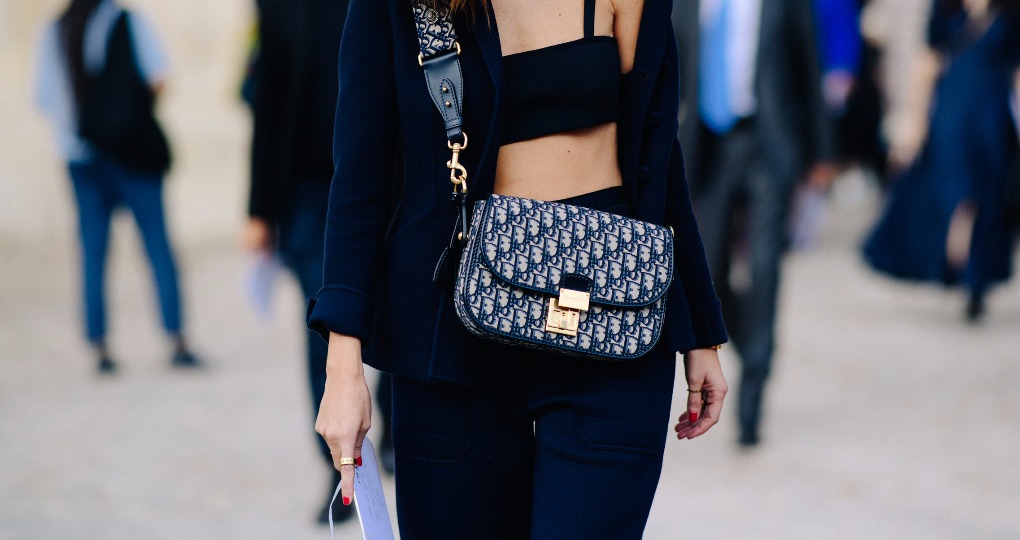 The Dior Oblique Monogram
If Carrie Bradshaw wore it, it was an instant hit. So when Sex and The City's lead character waltzed through the streets of New York swinging her Dior Oblique Saddle bag, an icon was made. Moving on from the bold pink motifs of the millennium, Dior reinvents its logo in neutral tones for the FW17 season. Add the navy or black design to your wardrobe and style yours with a leather beret for a demure (and Rihanna-approved) look.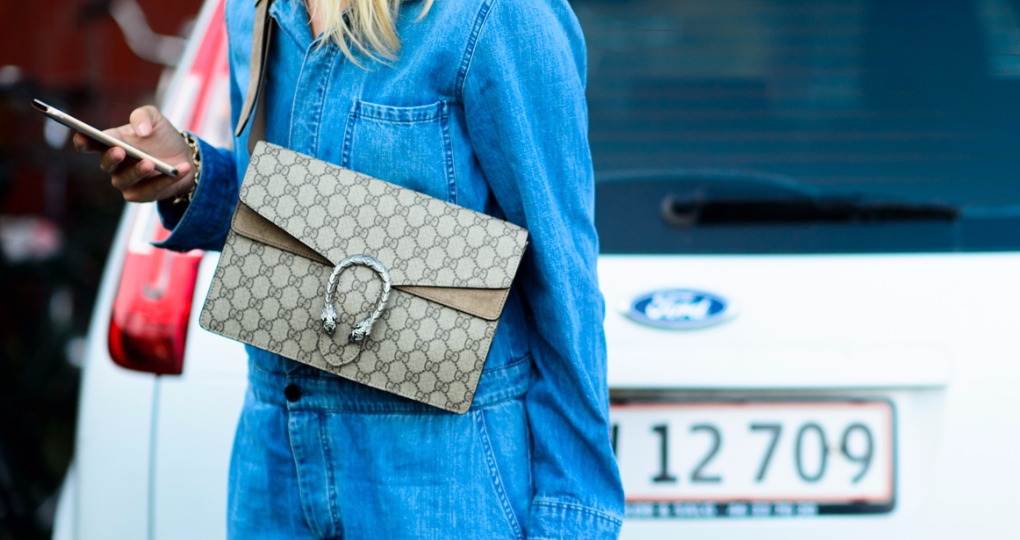 The Gucci Supreme
The go-to brand of the past few years, Gucci is undeniably having it's moment. Its cult canvas, the Gucci Supreme, showcases the label's interlocking GG logo against a khaki background. Made popular by influential hip-hop stars in the 90s, the logo resurges to accent the label's must-have Dionysus bag and can be found across the collection on slides and pumps. Style a monogrammed Gucci belt with camo prints and studded loafers to make an urban statement.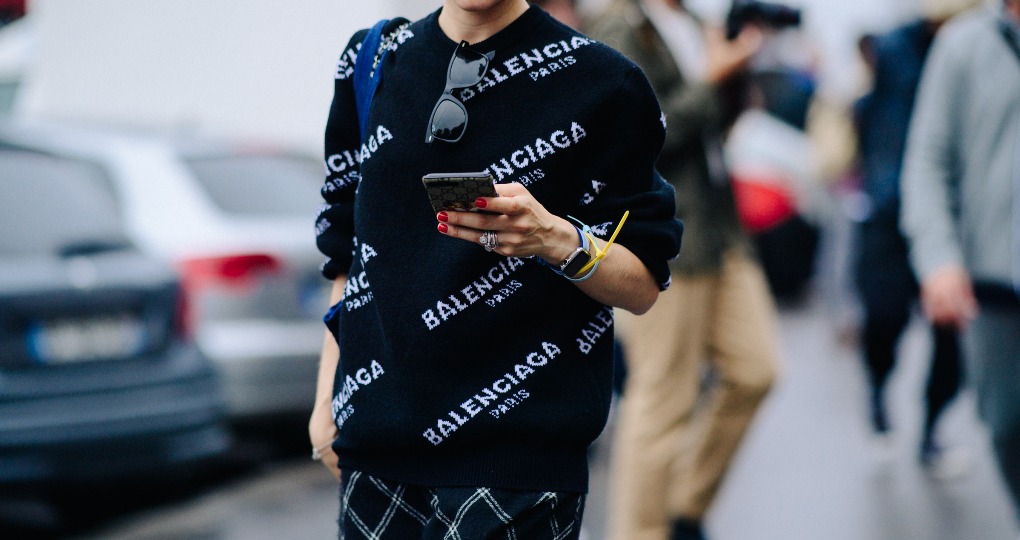 The Balenciaga Logo
The only brand to knock Gucci off it's perch on the Lyst Index, Balenciaga has had quite a season. Known for its directional and irreverent design, Balenciaga has adopted the allover logo, redefining its aesthetic with a classic twist. You'll find the daring monogram on the label's baseball caps and denim jackets, but choose a logo sweater when you want to stunt for the 'gram.