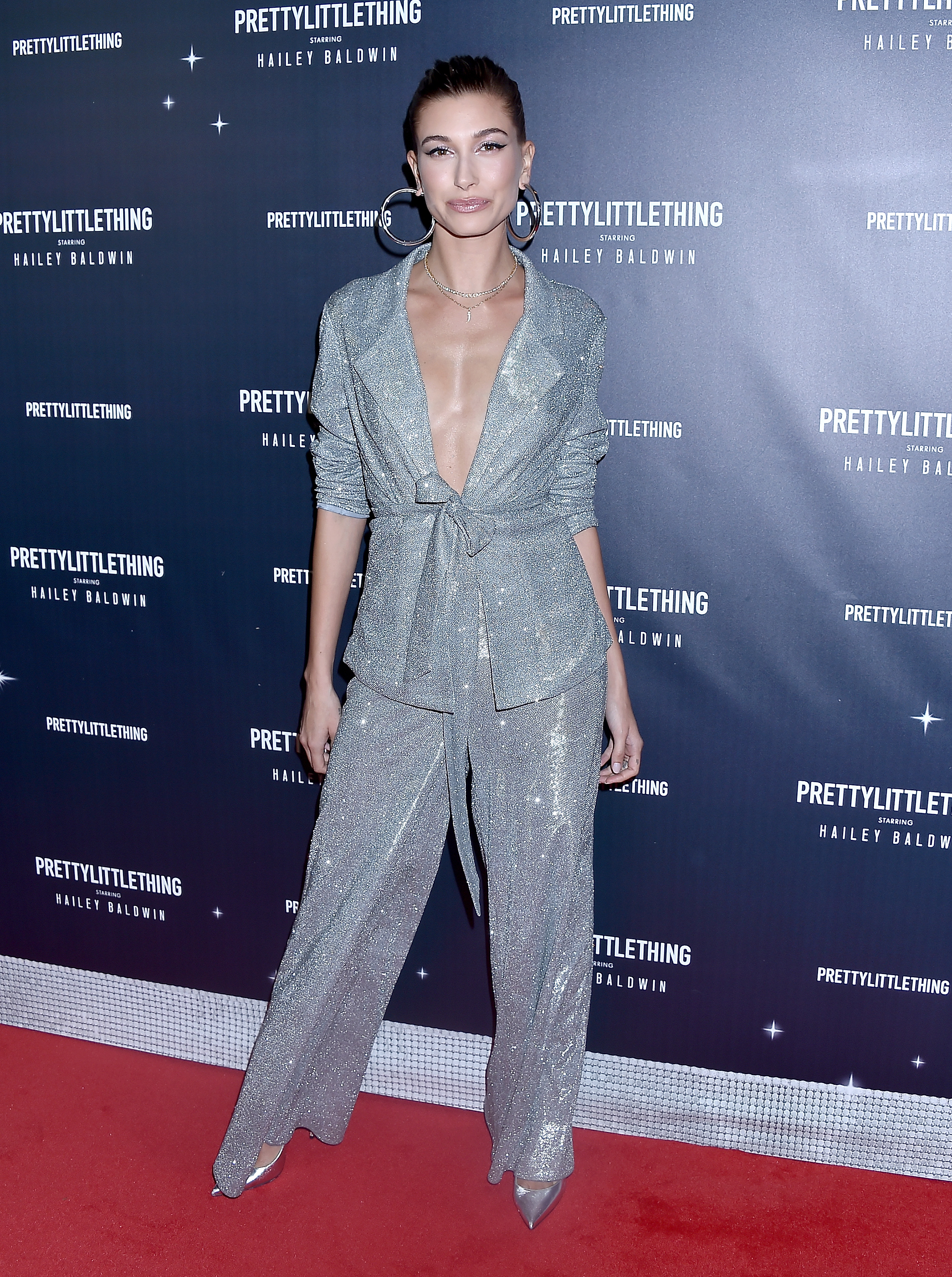 It only takes one look at Hailey Baldwin and her Instagram feed to realize that being able to own every item in her closet is a top priority. When she's not rushing from show to show during Fashion Week, she's sunning herself with Kendall Jenner in Cannes and through all of this, Hailey Baldwin's style never seems to disappoint.
Taking runway looks to city streets, Hailey Baldwin's street style combines smart-casual pieces like a pro, making a hectic jet-setting lifestyle look anything but dull.
When it comes to Hailey Baldwin style, we all want in, which is why we break down her key wardrobe outfits including the best Hailey Baldwin bikini, giving you a shopping spree that's never felt so easy.
Neon bikini, two piece
Turn up the heat on your vacation wardrobe with this Hailey Baldwin bikini by Solid and Striped. Her number one go-to brand when it comes to working on those tan lines, a Solid and Striped bikini is the perfect figure-hugging design, instantly giving you a shapely look.
White bikini, front knot, gold hoops
Contrasting a bright blue ocean always looks good with a neon bikini against it, but when you're after a more classic look, a white bikini never fails. Switch up your wardrobe with this front-tie style by Danielle Guizio and it won't disappoint.
Never one to stray from her gold hoops, we love the way Hailey complements this perfectly with her choice of jewelry. For something similar, the Fiji hoops by Monica Vinader aren't a bad choice at all.
Long dress, sequins
Sometimes supermodels need a break from their off-duty wardrobe, and Hailey is no stranger to getting glammed up. When it came to dressing up for the Pre-Met Gala party, it was all about adding sparkle. This eye-catching H&M long sequined dress shines so bright, you could probably get an on-the-go touch up out of it.
Stretch-knit sock boots, poplin shirt dress
Always creating her own fashion show when in New York, Hailey lets the wind work in her favor in this Fendi poplin shirt dress. If that wasn't enough, the model's pairing of the Fendi sock boots are a finish that would get anyone's head turning.
Checked blazer, plaid minidress, black aviators
It's no secret that Hailey loves sunglasses as a statement accessory. Something similar like a pair of these black aviators by McQ are sure to make you feel like the world's latest influencer. Dress it up with an Alexander Wang checked blazer and plaid minidress for a Hailey Baldwin street-style finish.