Known just as much for her quick-witted tweets as she is for her modelling career, there's never a dull moment when it comes to Chrissy Tiegen. Taking her pregnancy looks to a whole new level, creating a Chrissy Teigen wardrobe (pregnant or not) is all that matters.
We take a look at key Chrissy Teigen style moments, picking out her statement pieces while letting you shop as you read, because really that's how every shopping experience should be.
Pink dress, clutch
Making date night forever glamorous, this Chrissy Teigen dress by Valentino taps into all kinds of feminine looks. From its sweeping hem to its contrasting V-neckline, add a Judith Leiber clutch to finish this Chrissy Tiegen outfit off perfectly.
Denim jacket, logo T-shirt, denim jeans, sock boots, textured bag, sunglasses
Showing us that double denim is always a good idea, Chrissy looks more comfortable than ever, even when she's rocking a pair of Balenciaga sock boots.
An oversized Alexander Wang denim jacket is a great way to instantly give you a relaxed edge, and when you match it with a pair of RE/DONE Levis jeans, it's hard to find a reason not to pair them together.
One-piece swimsuit, high-waisted shorts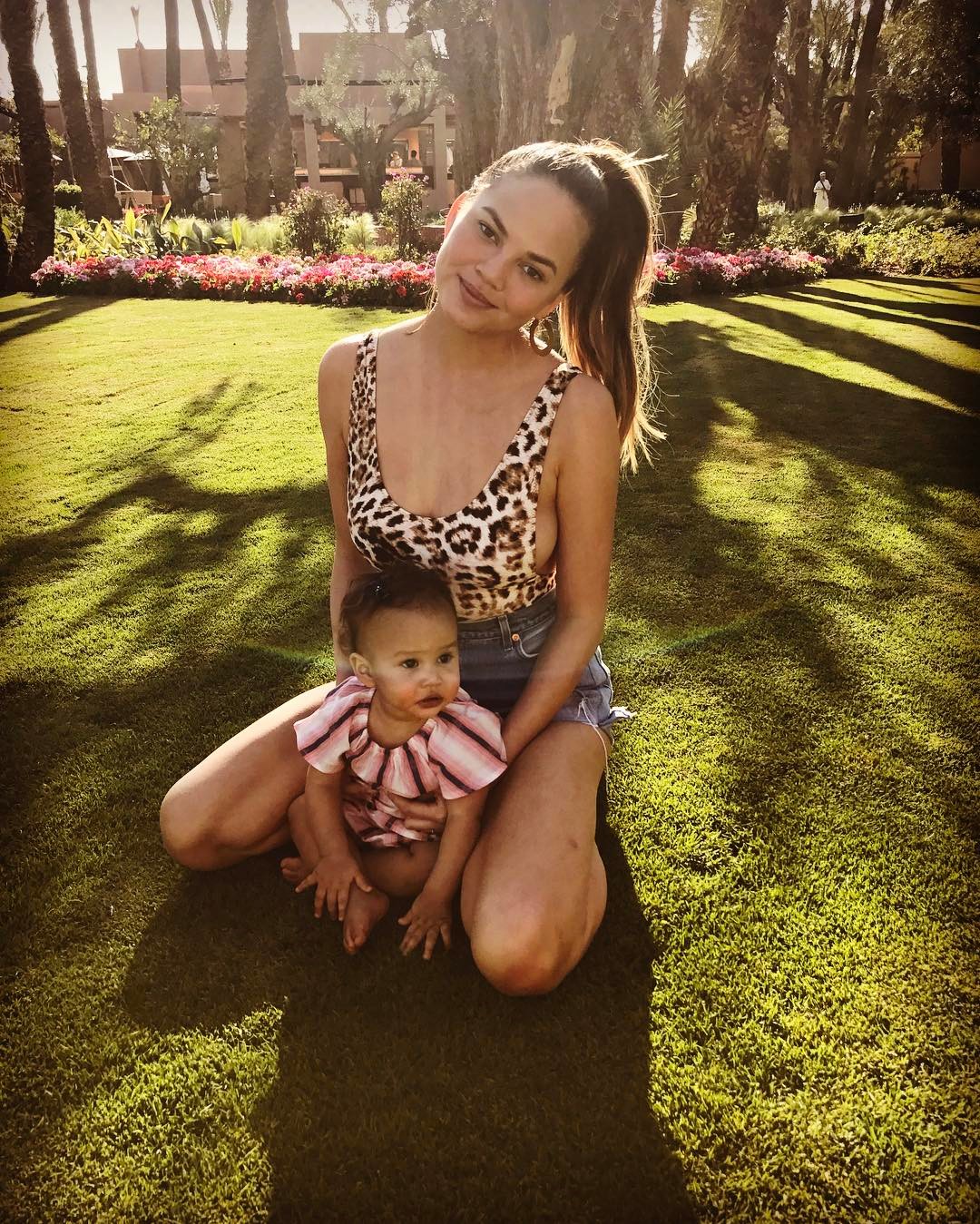 Sometimes you've got to keep it classic, which is why we can't get enough of Chrissy teaming her Norma Kamali one-piece swimsuit with a pair of denim shorts. Simple, yet never putting you wrong, when you're on vacation why would you need anything else?
Red dress, gold earrings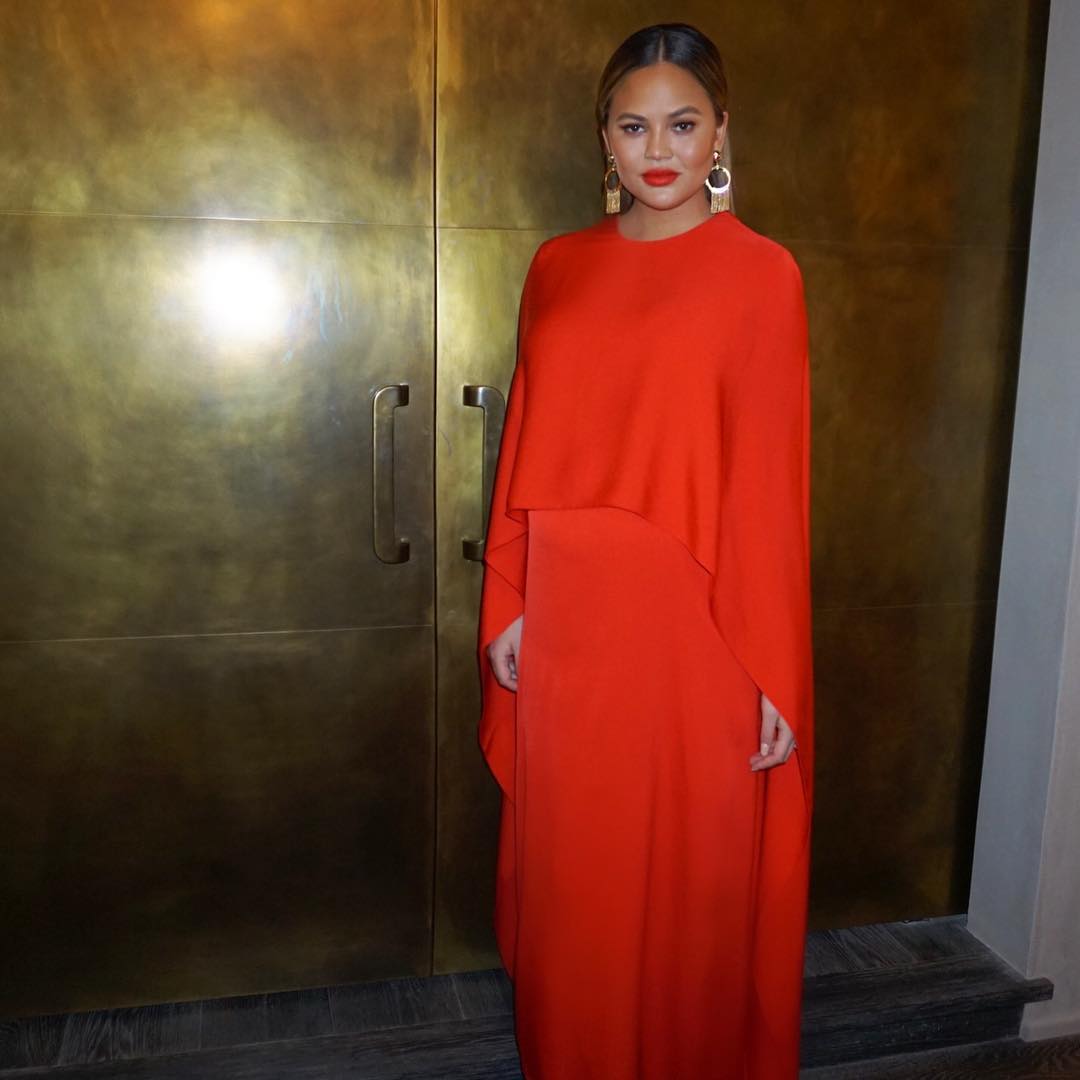 When you match your lipstick to your dress, it becomes its own accessory. Case in point - this bold Stella McCartney Eilise dress. Minimal detail but making a big impact, take notes from Chrissy and add a pair of Prada drop earrings for a statement finish to pull it all together.