From running one of the first and biggest fashion blogs, to launching her own fashion line, Chiara Ferragni has got the fashion industry sussed. Her Chiara Ferragni shoes line is a best-selling hit and her street style is closely documented by her hoard of Instagram followers.
If you've ever wanted Chiara Ferragni outfits so you can get The Blonde Salad look, keep reading to shop the pieces keeping this Italian influencer in demand.
Striped sweater, denim overalls, gold jewelry
A signature Ferragni look - this denim overalls and knitwear combo is everything we want from a casual daytime look. Chiara finishes off this playful look with a gold-toned watch and her layered signature layered jewelry.
Pink gingham shorts and sweatsuit, pink Chanel double flap bag, Chiara Ferragni sneakers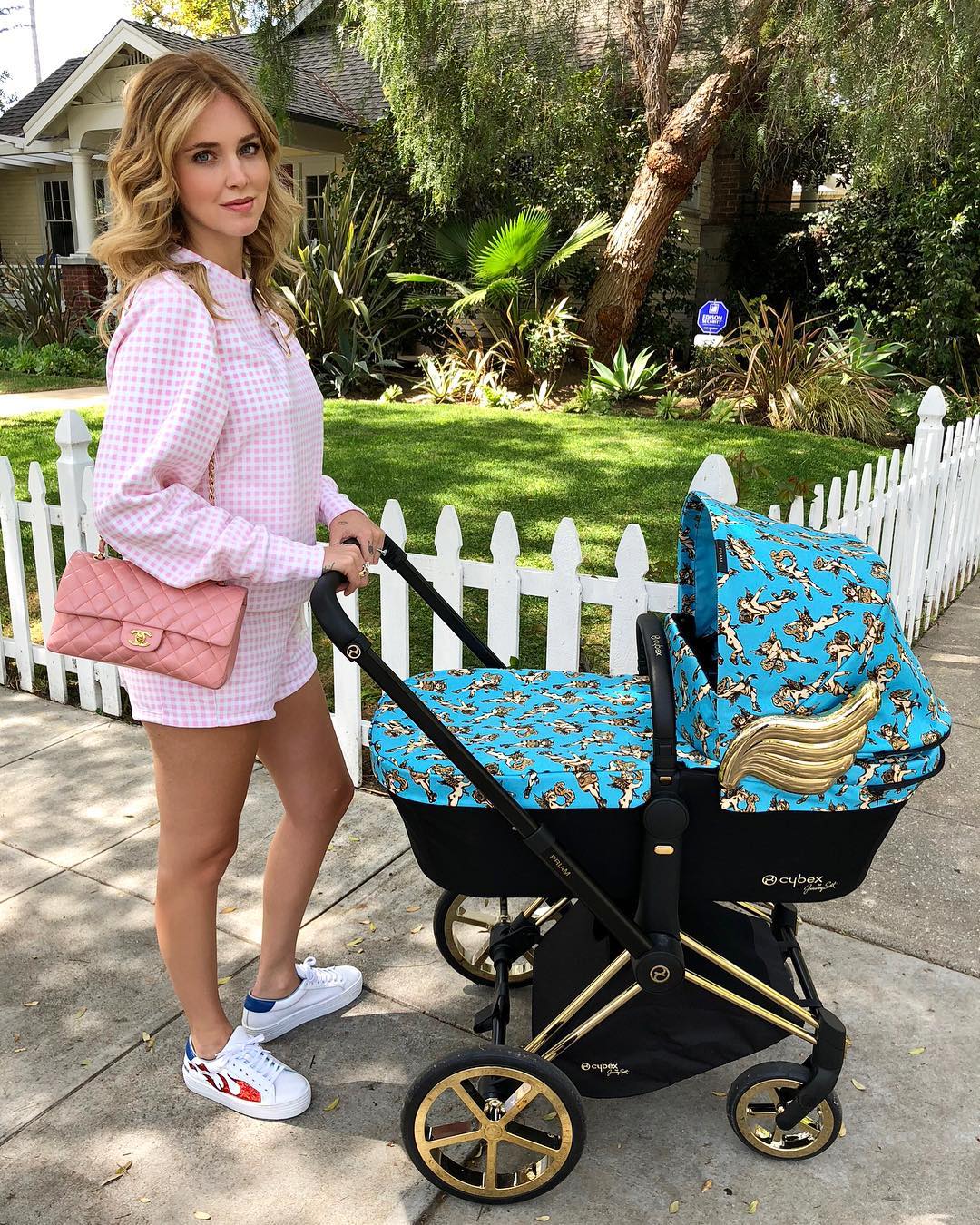 Who said that matchy matchy was dead? This Champion twinset is peak street style and twinned with a pair of Chiara Ferragni sneakers, is Instagram heaven. Chiara finishes the look with a timeless Chanel double flap bag in, you guessed it, all pink.
Red sock sneakers, band T-shirt, ripped skinny jeans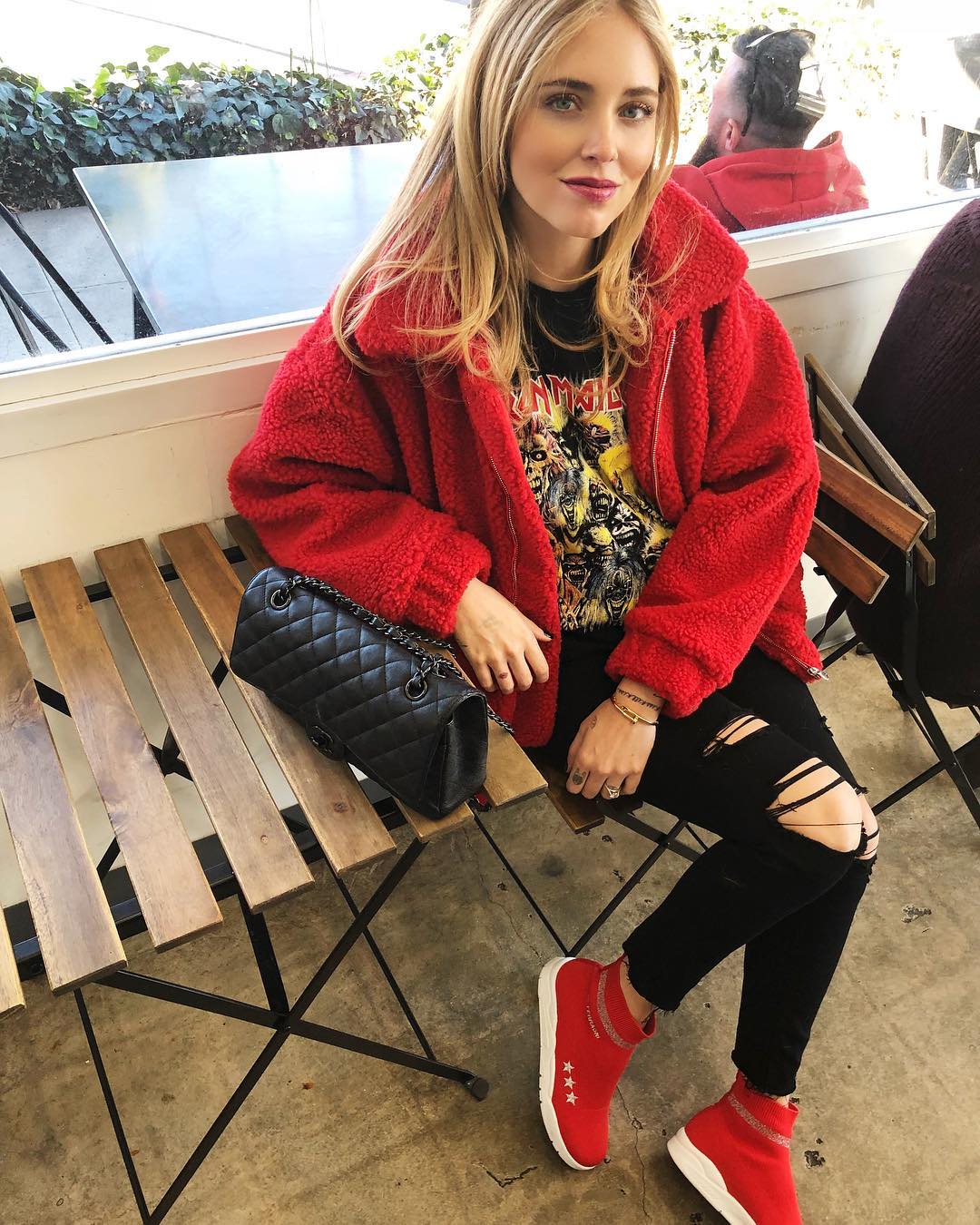 No-one pulls off the rock-luxe look better than The Blonde Salad herself. Take this Iron Maiden bank T-shirt paired with a Chanel double flap, Chiara Ferragni sneakers and a pair of distressed, black skinny jeans. Channel the same look by mixing high street and luxury designer pieces or shop the full outfit below.
Red polka-dot dress, gold hoop earrings, Chanel small flap bag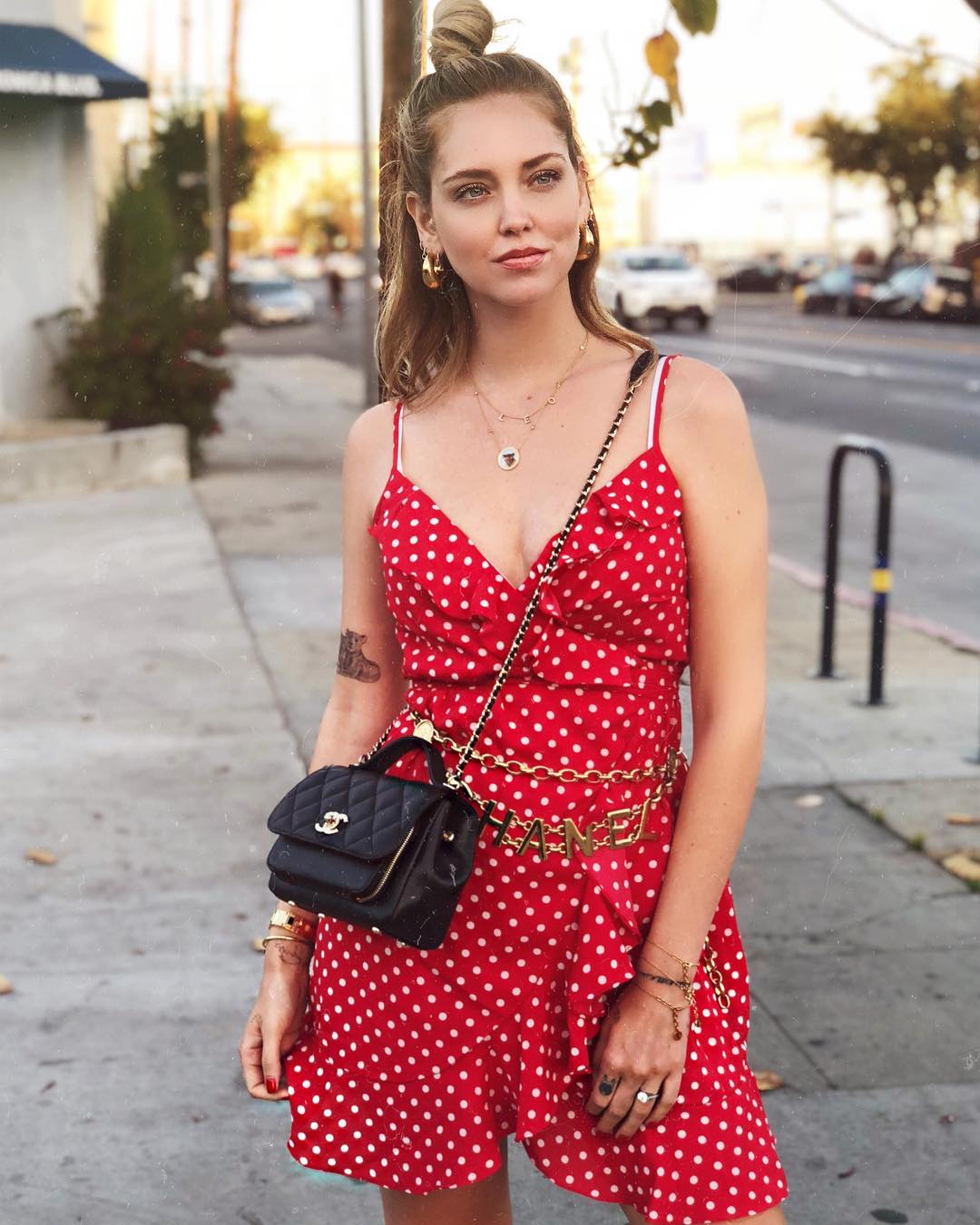 Chiara steps out in a bold red polka-dot dress and her signature Chanel bag, proving that a luxe bag is all you need to tie together an outfit. The look is finished with all gold-toned jewelry and a vintage Chanel chain belt.
Black logo hoodie, logo shoulder bag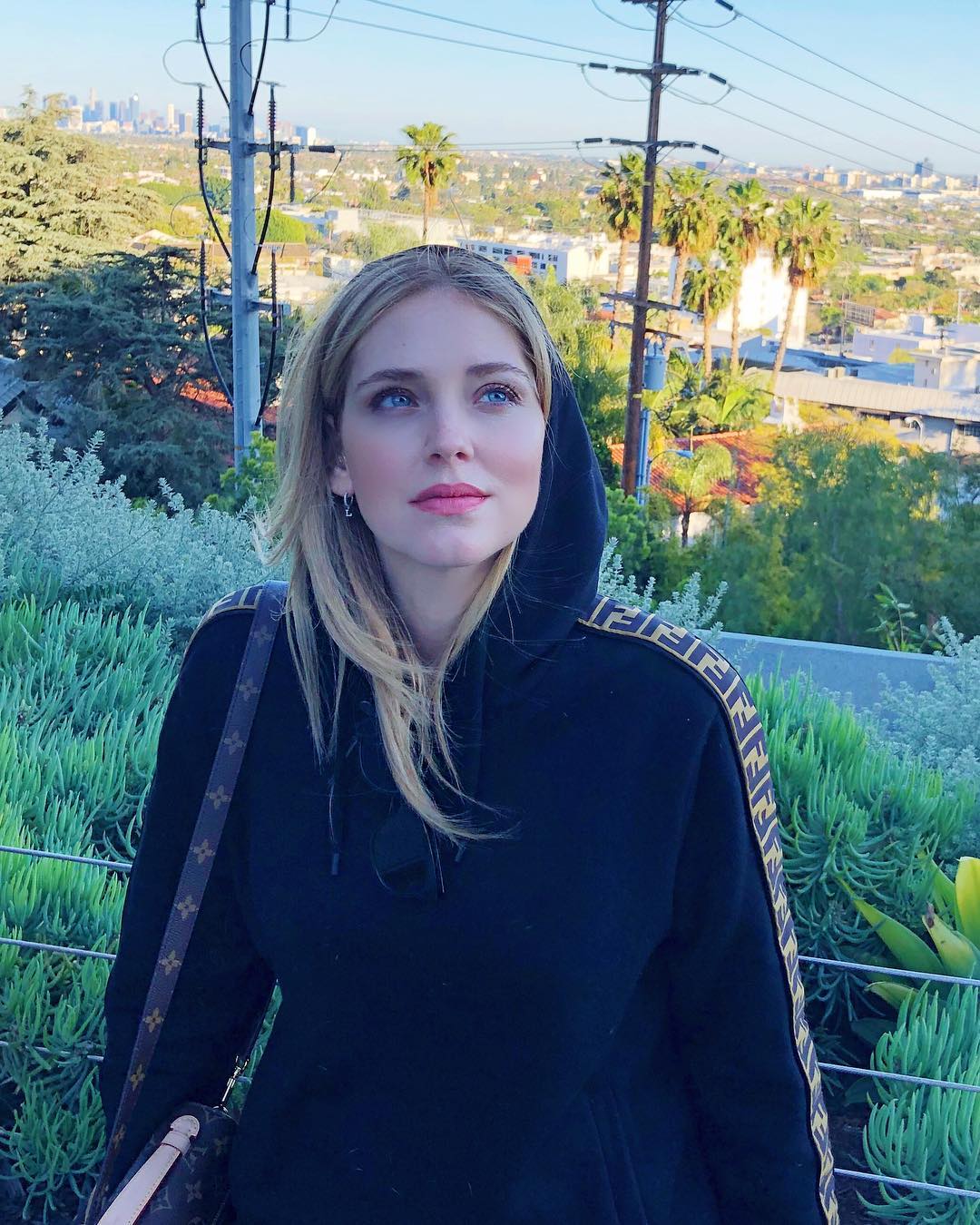 There's no doubt that Ferragni is the queen of luxe-casual style. This Fendi hoodie and Louis Vuitton Saint Cloud bag combo is classic Chiara street style. Achieve the look below with the oversized black logo hoodie and vintage bag, paired with absolutely anything.