5 Questions With: Amanda Thomas: Founder & Designer, Luv Aj
Luv Aj is a Los Angeles-based label specializing in vintage-inspired jewelry with an edge. With a personal style that is just as cool as her collections, we caught up with the designer and founder Amanda Thomas to talk about her inspirations and what it takes to make it in jewelry design.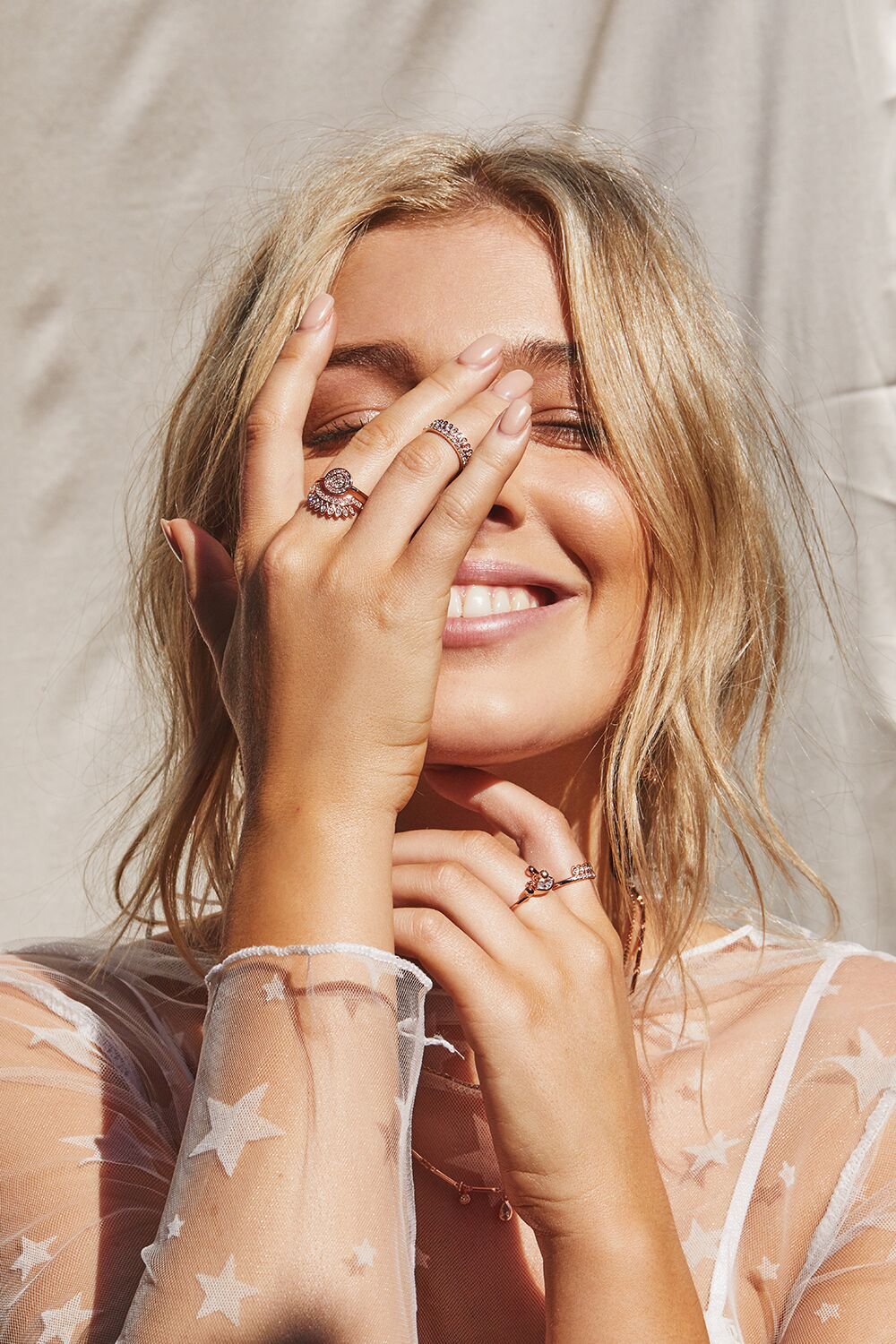 How did you get into jewelry design? Why did you want to start up your own brand?
When I was 14, I interned for an amazing jewelry designer in Venice, CA - Coryn Madley - a few days a week after school. She taught me the basics of jewelry-making, like wire wrapping and constructing basic necklaces and from there, I just kind of starting making my own pieces- sourcing vintage chains from flea markets, and beads from the local bead shop, etc.
It was something that turned from a hobby to an obsession, I even quit the tennis team to pursue it which was big deal.
My Sophomore year of high school, I was shopping in a this well-known boutique called Fred Segal in Los Angeles and a buyer came up to me and asked me where I got my necklace. I told her I made it and she asked me if I had a line and could show her more.
I lied and said yes. She scheduled a meeting with the head buyer to see my line that next week, and I literally ran home and just started cranking out as many pieces as I could.
After our meeting, Fred Segal was the first official retailer for Luv Aj. By the time I graduated high school, I was in over 10 boutiques in Los Angeles, had built my first e-commerce store, and Luv Aj was officially created.
What were the influences that molded Luv AJ's aesthetic?
I am super influenced by vintage jewelry - I love finding old intricate chains and charms and taking inspiration from them and making them modern. I do a lot of research on 18th and 19th century jewelry from Morocco and Africa and will take little elements from them and put my own twist on it.
One thing that I always adhere to when I'm designing is 'would I wear it?' It's so important to me to not lose sight of what I love aesthetically just because it's a style or silhouette that is trendy, I have to stay true to myself and make sure every piece that gets put in a collection is something I would rock myself.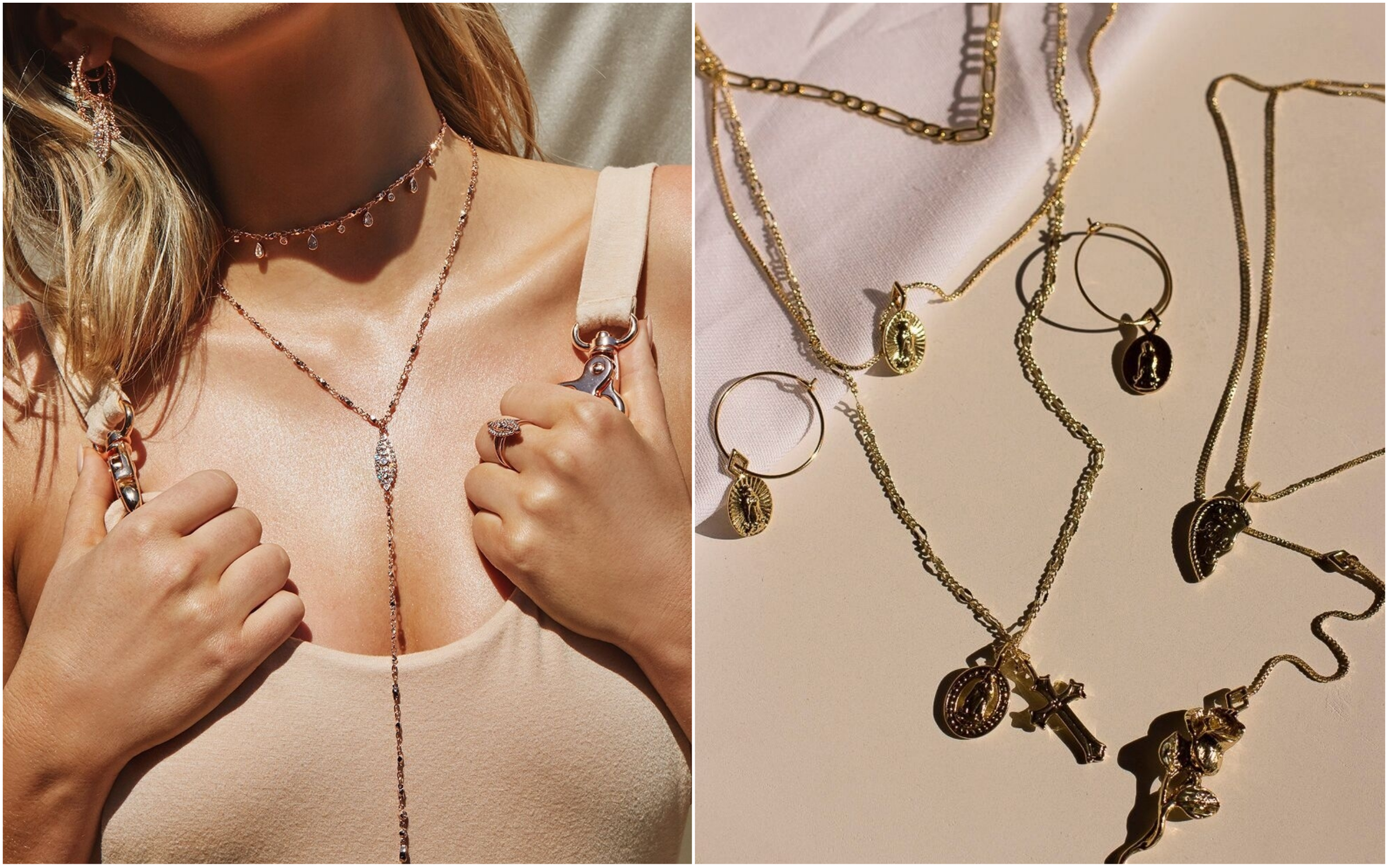 How would you describe your own personal style? What brands do you love?
I am a creature of habit so I definitely tend to stick to a uniform on an everyday basis. You will always see me in black, you might catch me in a color every once in awhile but don't count on it.
I also am BIG [into] textures, so I love a knit cashmere sweater, and lots of leather - always pants and jackets. My style is like comfy-chic/rock and roll, so you'll probably catch me in a vintage band T-shirt, black leather pants and some sort of black motorcycle boot.
Some of my favorite brands are RTA, Alexander Wang, R13, and Madeworn Vintage.
What are your top tips for successful jewelry wearing? Are you a pile it on, or edit it down advocate?
My philosophy lately with jewelry has been about collecting your perfect everyday pieces and never taking those off, circulating statement jewels into the mix when you want to change it up. You'll always catch me with my 14k gold Classique Huggies in all my piercings, but I will always switch up what earrings I wear in the front two holes.
"My philosophy lately with jewelry has been about collecting your perfect everyday pieces and never taking those off."
Whether it's the mini Cross hoops or Capri Wire hoops, that's my way to add some edge to my looks. In terms of necklaces and rings, I love piling it on so it looks like organized chaos.
We have been selling a ton of pre-layered necklace styles where we have 3-5 chains, all the perfect lengths with a medley of charms on them so it looks like you curated the look yourself with your old vintage chains.
One of our favorites is the Isidore Cross Charm necklace which has some vintage cross and saint charms on it with figaro chain.
What are your favorite pieces from your current collection and why?
We just launched Spring 2018 which is the perfect vacation jewelry - lots of gold, pops of pavé, layering pieces, and amazing statement earrings.
We also started working with real Crystal Quartz and it looks so luxe and gorgeous - definitely the kind of jewels that make people stop and ask you where you got them.
I am obsessed with our Quartz Cross statement hoops. We do a cross hoop every season and this one is so rad with the little quartz stones all over it.
I have also been wearing the Cosmic Coin chain studs nonstop. They're small with a few rows of hanging chain so they pair well with my other little gold Huggies I have in my other piercings.
I also haven't been able to keep the Cosmic Teardrop mini hoops in stock - they come as a set of four and are the perfect everyday set of earrings that everyone has been loving.
Last but not least, our Baby Amalfi + Amalfi hoops are just on fire. We've had Bella and Gigi Hadid, Hailey Baldwin, Candice Swanepoel and every other amazing It-girl rocking these.
[They're] definitely a must have for every wardrobe and they're only $45 and $55 which is a great price point.
To shop the full Luv Aj collection, Click HERE.